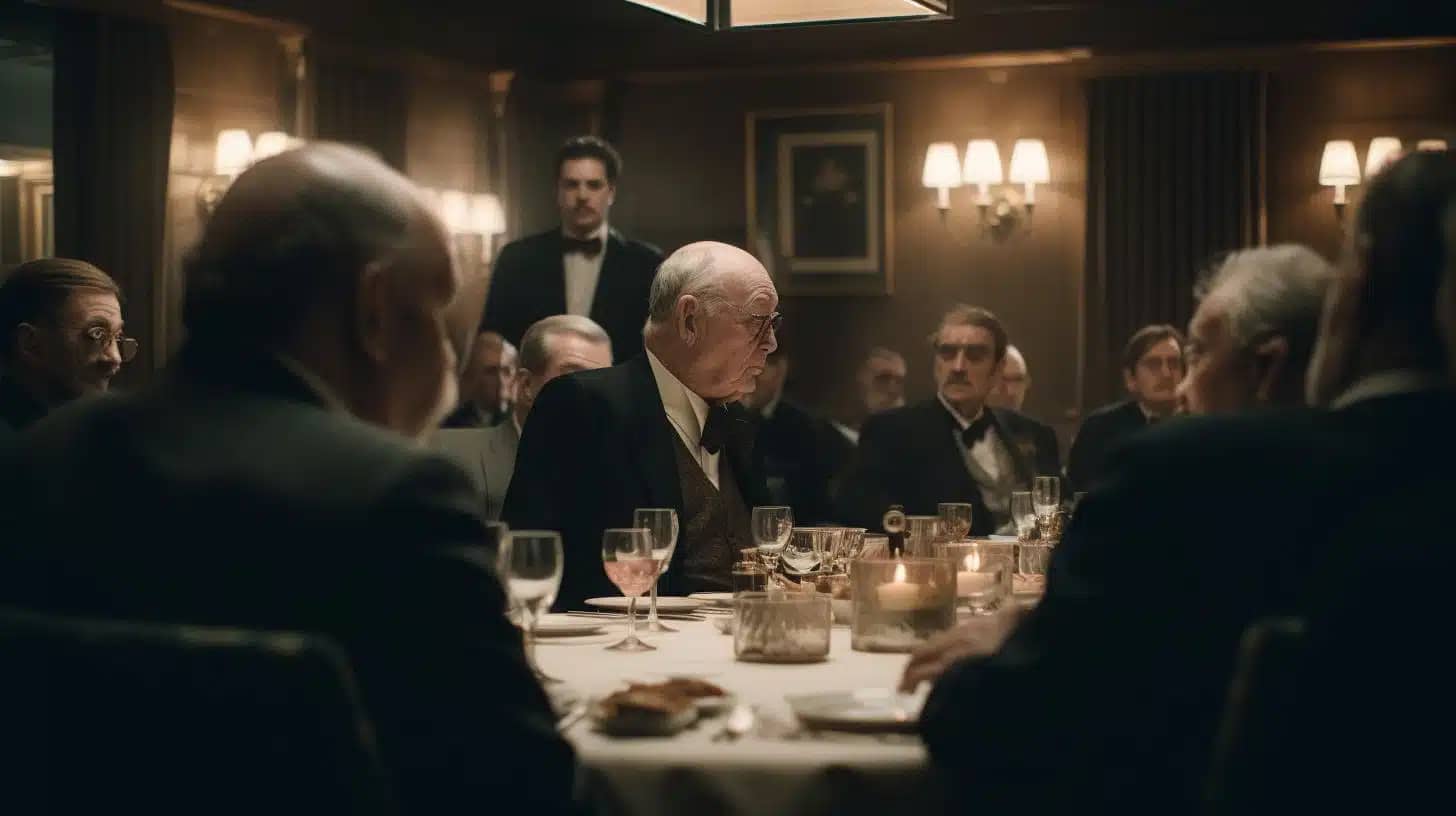 "Pascal, you are an idealist; you cannot change human Nature. Humans will always try to cheat and maximise their personal gain. That is the way it is. It is dangerous to pretend humans are different."
Have you also heard this before? The neoliberal and conservative individualist myth! This elusive notion is that selfishness is almost a virtue and undoubtedly the most fundamental aspect of human nature. It is the kind of myth that has fueled the flames of inequality and injustice for centuries. So let us unpack and debunk it once and for all.
A myth
What if I told you that the myth is just that – a myth built on an outdated and incorrect model of humankind? This myth purports that human nature is fundamentally self-interested and that selfishness is a natural and sometimes even necessary virtuous trait.
The individualist myth is deeply embedded in the fabric of our societies, promoted by powerful institutions that uphold the values of meritocracy and capitalism. This myth tells us that we are self-interested beings, driven solely by the desire for personal gain and success and that our worth is therefore measured by our ability to compete in the market.
The problem with the myth
This idea must be revised, reflect our current scientific understanding, and be potentially dangerous. First, it legitimises and perpetuates the destructive societal mess we find ourselves in today. It reinforces the status quo — making any attempt at profound social transformation sound foolish and naïvely idealistic.
Because behind the myth lies a powerful idea – the idea that we create and shape our reality ourselves. It drives a meritocratic ideology of personal development, hustle culture and narratives of self-made people at the heart of capitalism.
The problem with this myth is that it renders invisible how humans are social creatures who belong to a larger social body. It hides how our identities and individualities are not fixed essences and are instead co-created and mediated in interaction with others. It prevents the understanding that we are, therefore, deeply influenced by external factors that physically modify us, influences our actions, and shape our understanding of the world.
Rational creatures?
While humans have the capacity for rational thought and decision-making, describing humans as consistently reasonable or calculating creatures must be more accurate. This is because several factors, such as emotions, biases, heuristics, and cognitive limitations, can lead to irrational behaviour.
One example of irrational behaviour is the phenomenon of cognitive biases, which are systematic errors in thinking that can lead to flawed decision-making. For instance, confirmation bias, where people tend to seek out information that confirms their existing beliefs and ignore information that contradicts them, can lead to poor decision-making.
Another example of irrational behaviour is the influence of emotions on decision-making. Emotions can override reason and lead people to make decisions, not in their best interest. For example, people may make impulsive purchases or investments based on a momentary emotional state rather than careful consideration.
A social reality
A growing body of neurosciences and social research will challenge this myth, offering a more nuanced understanding of human nature and how we interact with the world. These researchers emphasise the social nature of human reality, highlighting how we are deeply interconnected with each other and our environment.
Research also shows that there is no trans-historical essence of humanity and that our identities and individualities are not fixed but instead constantly mediated. One such example is the work of postmodernist philosopher Michel Foucault, who argued that what we refer to ass "human nature" is not a fixed and unchanging essence but rather a historical construct that varies across different cultures and periods.
Several of his works outline Foucault's ideas, including "The Order of Things" and "The Archaeology of Knowledge." In these texts, Foucault argues that knowledge and power are intimately connected and that the way we understand ourselves and the world around us is shaped by the dominant discourses and practices in a particular historical moment.
There has yet to be a definitive academic consensus on the anthropological and social reality of human existence and experience of reality. However, several dominant theoretical perspectives in various disciplines, such as anthropology, sociology, psychology, and philosophy, shed light on different aspects of human experience and behaviour.
One perspective that has gained significant traction in recent decades is social constructionism, which posits that human realities are not objective or fixed but are shaped by social and cultural factors. This means that our biological makeup does not solely determine our perceptions, beliefs, and behaviours but is also influenced by social institutions, power structures, social norms and historical contexts.
Another clear perspective is critical theory, which emphasises the role of power and oppression in shaping human experience and behaviour. Critical theorists argue that dominant social norms and ideologies are often constructed to maintain the status quo and perpetuate inequalities. Therefore, they seek to identify and challenge these structures to create a more just and equitable society.
References
Why is the myth so pervasive?
This myth is deeply embedded in our culture and perpetuated by various factors, including cultural artefacts and social and institutional structures.
One factor contributing to the persistence of this myth is the history of economic thought. Early economic theorists such as Adam Smith and Jeremy Bentham viewed individuals as motivated solely by self-interest. This perspective gained popularity and has shaped our economic and political systems, reinforcing the myth of the selfish and rational human.
Another factor contributing to the persistence of this myth is the influence of media and cultural artefacts. Movies, TV shows, and advertising often depict individuals acting solely in their self-interest, often at the expense of others. These cultural artefacts emphasise the importance of competition and individual achievement over cooperation and collective action, reinforcing the myth of the selfish and rational human.
From the perspective of dominant social values and narratives, the myth of the selfish human is reinforced as a way to justify and perpetuate existing power structures and social hierarchies. This myth can justify economic inequality, blame individuals for their failures, and support gender, racial, and class-based stereotypes and biases.
What can we do as designers?
In our research as designers, we often discover underlying structural issues. However, when we present our findings to various stakeholders, we frequently encounter resistance and rejection. This is because of a deeply ingrained worldview of individualism that underpins their thinking. To overcome this challenge, designers can take the following steps.
Understand the client's and stakeholders' perspective: As a designer, it is essential to understand your client's perspective and belief in individualism. This will help you tailor your approach to adapt to their worldview.
Educate your client: If your client has a narrow view of human nature, inviting them to explore the nuances of human behaviour and how social factors impact it is essential. Use research and case studies to support your arguments.
Emphasise the social nature of design: Remind your client that design is inherently social, as it seeks to create solutions that benefit people and society. Emphasise the importance of collaboration and co-creation in the design process.
Focus on the common good: Help your client see the bigger picture and the common good that can be achieved through designing for systems. Remind them that focusing solely on individual gains can limit the potential impact of a project.
Challenge stereotypes and biases in cultural artefacts: Designers can create art, films, TV shows, and advertisements that present a more balanced and nuanced view of human behaviour, highlighting the positive aspects of cooperation and collective action.
Promote empathy and social responsibility: Designers can incorporate themes of compassion and social responsibility into their work, encouraging audiences to consider the impact of their actions on others and the world around them.
Foster inclusivity and diversity: Designers can work to create more inclusive and diverse representations of people in their work, highlighting the diversity of human experience and challenging stereotypes and biases.
Incorporate diverse perspectives: Encourage your client to consider various perspectives and their decisions' effects on different stakeholders. Remind them that the views of people affected by problems are critical throughout the design process.
Use design to challenge the status quo; for example, speculative design can explore and question social norms and beliefs. Encourage your client to use design as a tool and engage with the dominant ideologies perpetuating inequalities and destruction.
Lead by example: As a designer, you can model the social and collaborative behaviour you hope to see in your client. Be open-minded, empathetic, and transparent in your communication, and show how these values can lead to more impactful and socially responsible design.
Deconstructing the myth of the selfish human reveals that it is a pervasive and potentially harmful notion used to justify unequal power structures and reinforce oppressive social norms. Rather than being fundamentally self-interested beings, humans are social creatures who belong to a larger social body. Moreover, our identities and individualities are not fixed essences but co-created and mediated by interaction. By recognising our interconnectedness and promoting collective action over individual gain, we can overcome the destructive effects of the individualist myth and establish a more just and sustainable future for all.
Thus, let us proceed with compassion, ingenuity, and a commitment to social justice, utilising our design skills to surface and challenge oppressive structures and promote positive change. Together, we can help establish a world where human Nature is characterised by cooperation, compassion, and a shared commitment to the common good.